I thought how pretty the mist was the morning we left and was happily taking pictures when I realized a misty rainbow arched over the castle. Funny thing was the day before, I'd said how it would be fun to capture a rainbow over a castle. And we'd never seen Eilean Donan in the mist either, so I thought that was just so pretty, mystical, and fairy-like.
We saw another rainbow while we were on a bus, but not sure mine came out. Couldn't find it. It was amazing that with all the clouds, mist, and sun, we didn't see more. But I was glad we saw a few.
Found it on my phone. We saw this one from the bus in Edinburgh.
A rainbow makes everyday a little more magical.
And a Goodreads Book Giveaway! A Silver Wolf Christmas release is coming soon!!
Goodreads
Book Giveaway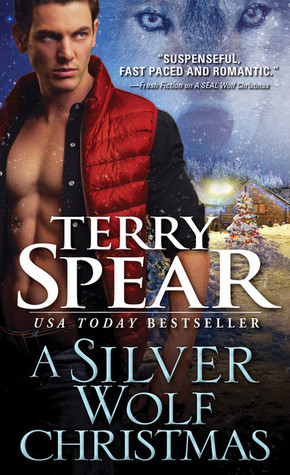 Enter Giveaway
https://www.goodreads.com/giveaway/widget/154598
Title:
A Silver Wolf Christmas
Series:
Heart of the Wolf #17
Author:
Terry Spear
Publication Date:
October 6/15 by Sourcebooks Casablanca
Length:
384pgs
Genre:
paranormal romance
Shelf:
review
Rating: ★★★★
Back Cover Blurb:
Fans of shapeshifter romance will be thrilled to spend Christmas with the Silver Town werewolf pack…
– See more at:
http://purejonel.blogspot.ca/2015/09/aSWC.html#sthash.wUfwawiQ.0sErvscS.dpuf
Welcome to Christmas wolf shifter style! Spear creates an exciting and fun story that kept me on my toes while taking me deep into the world of her unforgettable characters. The underlying current of mystery had me trying to puzzle it out while also enjoying my foray into this wolfy world. She uses descriptions to advantage, developing characters you can picture & feel as if you know, and settings that come to life, but leaving room for your imagination to run wild in this fantastic world. Spear develops her concept of wolf shifters well. She really lets readers know what it means to be one, how the pack works, and other cultural details. – See more at: http://purejonel.blogspot.ca/2015/09/aSWC.html
A Silver Wolf Christmas by Terry Spear
For the most part, this is a character driven story with Laurel and CJ's budding romance on center stage. The author goes into a little bit of history as to why the heroine and her sisters are in town, and it also touches on the fact that CJ and his brothers are newly re-established in the town and are finally fitting back in. There is a strong sense of community which is accomplished through the varied secondary characters that populate the town. Ms. Spear took the time to describe the town, some of its traditions and some of its challenges. Like a lot of small hamlets, they struggle to stay afloat financially and have to come up with unique events to liven things up. Nothing makes a celebration easier than a holiday and Christmas is the perfect backdrop for some magic and romance. I adored the snowman making contest.
I enjoyed how Laurel and CJ ended up taking turns pursuing each other. The novel is told through both their points of view so I could get a sense as to what motivated them in their quest to connect. It's hesitant at first but soon sparks fly, libidos are inflamed and readers get to see how good CJ and Laurel are together.
A Silver Wolf Christmas a howling good time and a recommended read.
Are you ready for some more fun-loving Silver wolves???
Terry
"Giving new meaning to the term alpha male where fantasy is reality."
Connect with Terry Spear:
Website:
http://www.terryspear.com
Goodreads:
https://www.goodreads.com/author/show/421434.Terry_Spear
Facebook:
https://www.facebook.com/TerrySpearParanormalRomantics
Twitter:
https://twitter.com/TerrySpear
Wilde & Woolly Bears
http://www.celticbears.com