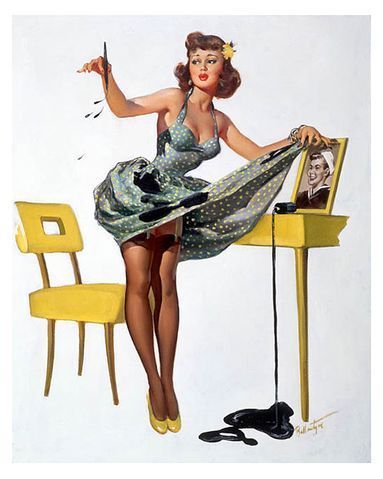 I love this month's theme of abundance—there's so much that can apply to this post for me, particularly on a professional level.
Many of you have probably noticed I've been sporadic in my comments as of late, and I have an ABUNDANCE of new authors to thank for that :-) After the RWA National conference this past July, I really noticed how many authors we actually have signed to our romance line! There was this great moment during our spotlight when Deb asked all of our signed authors to stand up, and we took up at least a few rows. It was a great site to see from on stage, and one that really put how far we've grown over the last 3 years into perspective.
However, new authors means MORE authors, and MORE authors means MORE of everything: more planning, more review copies, more new contacts, more blog tours, more specific requests, more more more. Now, don't get me wrong, I'm not complaining (exactly), but it seems like with more authors, I have less time to do the little fun things, like commenting on the blog regularly.
But, this is lovely for our blog! By meeting so many authors at RWA from the upcoming 2011 Spring and Fall seasons, we're adding new authors to our rotation, who our readers will be able to meet well before their books are in stores, which I think will really open up conversations, build anticipation, and add a new vitality to our blog as we see these amazing new authors begin their journeys to publication with Sourcebooks.
I know I don't have to tell most of you this, but we've added a new voice to our romance team at Sourcebooks: Leah Hultenschmidt, formerly a senior editor at Dorchester, has joined Sourcebooks to acquire books for both Sourcebooks Casablanca and Sourcebooks Fire (our YA imprint). I know I will learn an abundance of new information from her, and she will bring new and exciting things to the company! Dear Author was among the first romance blogs to cover our announcement last week:
http://dearauthor.com/wordpress/2010/08/30/leah-hultenschmidt-joins-sourcebooks/
Finally, I thought I'd link back to a few posts about using the internet wisely—everyday our publicity department receives emails from book bloggers and reviewers of all genres asking to be considered as reviewers of our books. I also receive emails from many of our authors with people requesting books for review. An abundance of reviews and a huge adoring public singing your praises is an amazing feeling, but really think about your target audience before trying to conquer the world! So for a bit of a refresher:
http://casablancaauthors.blogspot.com/2010/05/what-to-do-before-you-meet-to-your.html
http://casablancaauthors.blogspot.com/2009/04/whats-romance-author-to-do.html
http://casablancaauthors.blogspot.com/2009/03/are-you-privy-to-privacy.html
http://casablancaauthors.blogspot.com/2009/02/internetiquette-part-two.html
http://casablancaauthors.blogspot.com/2009/01/pitches-galore.html
http://casablancaauthors.blogspot.com/2008/10/budgeting-your-books.html

Among this group of authors, I'm sure you've all learned something new over your time spent as a published (or soon to be) published author—share some of your ABUNDANCE of knowledge, whether it's from a reader perspective, a craft perspective or a promotional perspective!