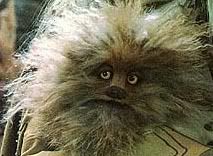 Since I'm feeling a little tapped out in the blogging department today, having blogged about both my new book and my life as a writer so extensively that I am now fairly sure I'm one of the more boring people walking the earth, I thought I'd give an interactive blog a shot for today. Casababes, you up for it? We all talk so much (out of necessity, it's true) about the writing aspect of our lives that I sometimes feel the fun and fascinating women behind the curtain get a little obscured to people who don't shoot the breeze with us on a regular basis. So today, I thought it might be fun to each volunteer something our readers probably don't know about us, a fun and funky little known fact that is as much a part of who we are as the laptops we're so often attached to (my father recently suggested I just go ahead and get a lanyard for mine). I'll start, and then open the floor, otherwise known as the comments section, to the 'babes. And readers, please chime in! We've got a number of regulars around here who we'd love to get to know better: what are some little known facts about you?
Since this is my day, I'll give not just one, but three little known facts about myself to get the ball rolling:
1. My oldest Pekingese doggie is named Fizgig, after the little guy in the picture up there. He's named after an obscure character in a Jim Henson movie called "The Dark Crystal" that, judging by the raised eyebrows I get when I tell people his name, a lot of people haven't seen. But regardless, there was a marked resemblance in Fizzy's youth. Honestly. Except for the extra row of teeth. And I probably don't need to mention that I am a total fantasy dork.
2. I sing. Often. And believe it or not, pretty damn well. I used to dream of Broadway, but there was a fundamental problem with that: I am an absolutely terrible actress. I did get "Most Musical" in my senior class yearbook superlatives, though. So that's something. Music, I have figured out, sustains me in a different way than writing does. I need both, but with writing, I have this drive to excel. Singing just makes me happy, plain and simple. Though I have every intention of inflicting my acting skills on an unsuspecting local theatre group at some point in the future.
3. I'm a total clutz. I'm always sporting at least two bruises of indeterminate origin, because I have a habit of bumping into things (rather hard) and then forgetting about it. For some reason, I
can
dance, but walking...eh, not so much.
So okay, there's three things you probably didn't know about me! There are plenty of other (and more embarrassing) ones, but these'll do:-) So okay, everyone out there, tell me something I don't know about you!
-Kendra